All the Spanish participants of the Asturies Cider Festival tasting room that will take place on Saturday 25 and Sunday 26 March. Very soon we will announce the full program with all the professional and cultural activities that can be enjoyed at this pioneering festival in Spain.
TRABANCO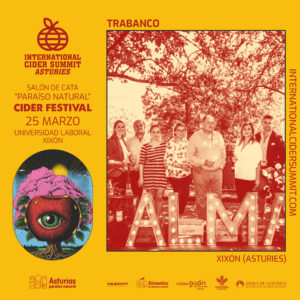 Cider has been produced in this cider mill since 1925.
Emilio Trabanco earned in those years a good reputation for the quality of his cider and his descendants followed in his footsteps, reaching the fourth generation who currently manage this legendary cidery in Lavandera.
This is probably the most recognised nationally and internationally natural cider, and it is also one of the most dynamic and innovative cider houses with other types of cider in different formats.
Undoubtedly, a family and one of the most iconic cider houses in Asturias. A must.
Viuda de Angelón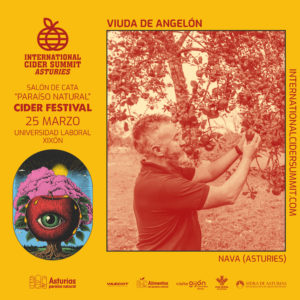 Alfredo Ordoñez Onis founded this cider mill in 1947 in Nava.
Today, his descendants have led this cidery to become one of the benchmarks, not only in natural ciders, but also in the production of sparkling ciders, mixed with other fruits or honey, and even ice cider.
Francisco Ordoñez, second generation, is the visible head of this cider mill, oenologist and someone to keep in mind when talking about cider.
Castañon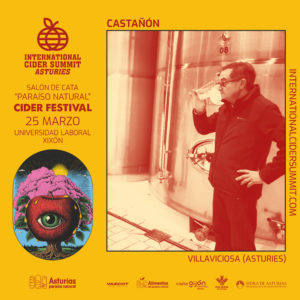 Founded in 1983 by Alfredo Garcia Menendez, what began with a small production and sale of natural cider, was continued by his son-in-law Julian Castañon with expanding facilities and production.
In 1982 he passed away, and his son Julian took the reins leading this Villaviciosa cider mill to become one of the most awarded cider producers in the last few years, with its very aromatic natural ciders and a refreshing fixed acidity that characterises it.
Currently, the third generation is already showing the way to continue the family business, synonymous with quality and good workmanship.
They also make Exner cider with apples from Finca Gallinal, one of the most outstanding apple producers in our land.
sidra riestra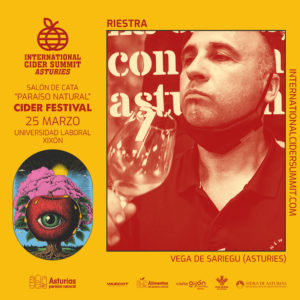 A cider mill with a long tradition, located in the fertile plain of Sariego and founded in 1906, today it is managed by the fourth generation, Ruben and Raul Riestra.
In addition to their natural cider, they started making sparkling ciders in 2012, using the traditional method with secondary fermentation in the bottle and disgorging, mainly Brut Nature.
These are ciders with character to which an ice cider has also been added in recent years.
panizales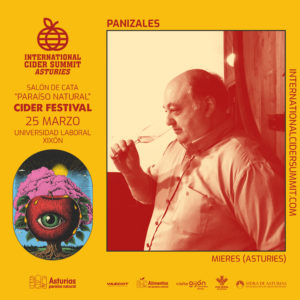 The existence of this cider mill is documented back in 1861 in Espineu, Mieres.
Like so many other cider makers, it started with home producers. The grandfather of the current owner, in the 1920s, worked as a labourer in the llagares of Mieres, with teams to press the apples.
In the 90's, he moved on to industrialise the current cider mill, which is not of great capacity, but is a great treasure in the Asturian cider sector.
Tino has always been a restless spirit, so entering this cidery is to immerse oneself in a wide range of cider experiments, sparkling ciders, ice ciders, fire ciders… up to 9 different products.
sidra fran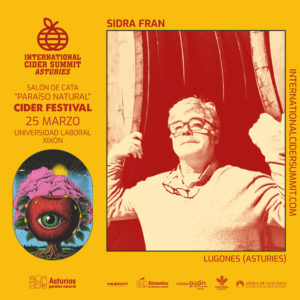 The press in the 1920's already reported on this cider mill in Asturias, founded by Francisco Villanueva on his return to Asturias from Cuba.
The third generation, Victor and Roberto Ramos del Valle, are the ones who now manage this cidery.
As well as natural cider, they have launched Brut Nature, Brut and a Still cider in recent years.
Their cider Ramos del Valle Brut Nature PDO was chosen best sparkling cider of Asturias in 2021.
el gaitero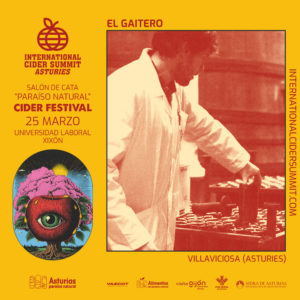 What can we say about this cider mill, is there anyone in Spain who doesn't know it?
In 1988 brothers Alberto and Eladio del Valle, financed by Bernardo de la Ballina and Angel Fernandez, bought machinery to start the "champanization" of their cider. In 1890 this company started up, taking its cider to half the world and becoming the largest cider producer in Spain.
For many people, El Gaitero is synonymous with sparkling ciders that sweeten our Christmas celebrations all over the country.
Today, El Gaitero is not just those sweet sparkling ciders for Christmas. The hard work of the last few years has led this house to position its Brut and Brut Nature ciders under the PDO Sidra de Asturias, as well as its ice cider, among the best ones on the market.
The latter has been presented in such ice cider competitive markets as the Nordic countries, achieving second place in 2022.
el gobernador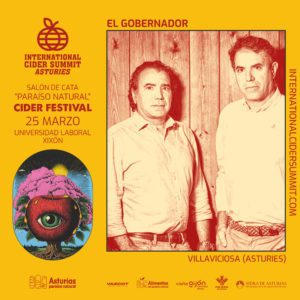 Sidra El Gobernador began in 1993 when brothers Roberto and Francisco Martinez Sopeña, aged 27 and 26 respectively, decided to materialise an idea they had been working on for some time.
They began with the production of natural cider but with time, innovation and collaboration with the Regulatory Council of the PDO Sidra de Asturias, they developed new products until today, when they also produce Sopeña cider (traditional natural cider PDO Sidra de Asturias), Españar (new expression natural cider PDO Sidra de Asturias), Emilio Martínez Brut Nature (sparkling natural cider PDO Sidra de Asturias), Hibernis (ice cider) and Llagar de Oles vinegar.
Petritegi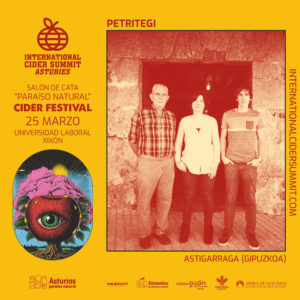 Today one of the leading producers in the Basque Country.
The Otaño family, represented by several of its generations (currently 4th, 5th and 6th), work daily trying to achieve excellence in the world of Basque cider.
Its range of cider has expanded in recent years marked by the restless and innovative spirit of this family, working not only the traditional Natural Cider (Sagardoa) but also sparkling ciders using the traditional method, single varieties and ciders in 33cl. format.
It is one of the few cideries which open the cider house all year round, allowing you to enjoy the traditional gastronomy and his cider beyond the Txotx period.
zapiain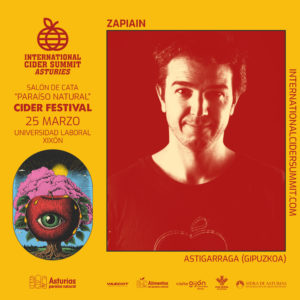 This cider mill is probably one of the main protagonists of the Basque cider renaissance back in the late 70's and early 80's. Its cider is traditional, synonymous with quality and countless prizes won both in the Basque Country and in international championships.
A great family that lives cider with passion and we would even say that they set the trend in their advances in offering fresh, aromatic and round ciders.
Their single variety ice cider has also been among the best in those championships where they have competed.
.
astarbe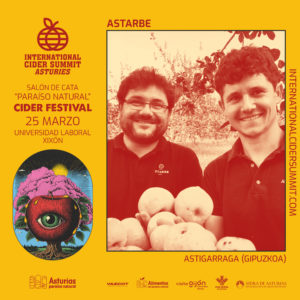 This is one of the oldest cider mills in the Basque Country, with a tradition in the Mendiola farmhouse that goes back centuries.
Hur, Joseba and his sister, Kizkitza, represent the fifteenth generation of cider makers who grow their own apples in these lands.
The Astarbe brothers are committed to recovering the planting techniques and apple varieties of their ancestors and have even dared to make the first Basque sparkling cider.
somarroza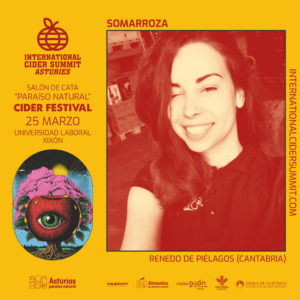 In this cider press in Cantabria, between Torrelavega and Santander, they began, like so many others, making cider for their own consumption.
In 2010 they started selling to the public, as at that time there was no cider on the market made in Cantabria.
Today, they are a small family business that combines the modern and the traditional making. With modern facilities, however, the production process, from harvesting the apples to the final bottling, is carried out according to the technique handed down from generation to generation.
The team is made up of Jesus Gomez Solorzano, manager and founder of Somarroza, Lucia Gomez Prieto, in charge of marketing and accounting, and Cecilia Gomez Prieto, in charge of production and quality control.
They produce a wide range of ciders: as well as natural cider, they make sparkling ciders, 33cl ciders with other fruits and even a bitter that has been very well received in the championships and events where they have presented it.