All the international participants who will come to Spain to be in the tasting room of the Asturies Cider Festival that will take place on Saturday 25 and Sunday 26 March. Very soon we will announce the full program with all the professional and cultural activities that can be enjoyed at this pioneering festival in Spain.
DOMAINE ANTOINE MAROIS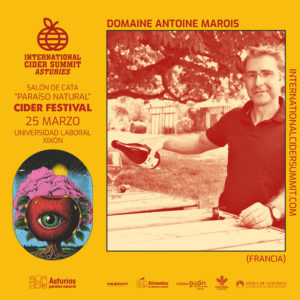 Native of Pays d'Auge in Normandy, Antoine Marois grew up among orchards. As an agronomist in the wine industry, he travelled across France and abroad and then, he came back home to create his own estate. His ambition is to reveal the extraordinary potential of these terroirs by making outstanding ciders.
To keep it alive and unique, cider needs as little intervention as possible but requires constant attention : clarification made naturally, first fermentation by natural yeasts in thermo-regulated stainless stell tanks with no sulphites, control of fermentation by repetitive rackings, bottling on the estate and no artificial carbonation.
CIDRERIE DU LEGUER
The gardens are maintained according to organic farming, and even more so, without chemicals. The only two operations are mowing the grass and pruning the branches. Against pests and vermin they try to encourage auxiliary fauna. . .
They are a young and dynamic team with Cédric at the head, whocarry out the entire production process themselves: harvesting the apples by hand, sorting, washing, crushing, slow pressing of the pulp to obtain maximum flavour, clarification and separation of the pectin still present in the must, fermentation, bottling and secondary fermentation in the bottle.
Thus, they get real organic cider, made using the traditional method, without sulphites, without gluten, pure juice.
WEIDMANN & GROH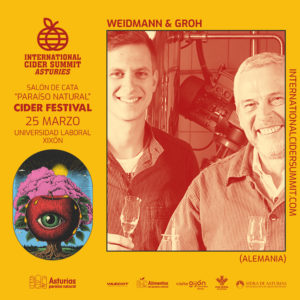 In 1986, Reiner Weidmann decided to build a distillery to distil local fruit and, two years later, they produced the first fruit brandy.
In 2006, his son-in-law, Norman Groh, started training to become a "state-certified distiller" in Offenburg, as well as for the production of fermented and fruit juices. After completing his training, he joined the company in 2008 and founded "Weidmann & Groh GbR". They not only produce fruit distillates, but also internationally awarded and recognised single-varietal ciders from old German apple varieties, as well as beer and whiskey.
For more than 10 years, Norman Groh has been in charge of the distillery as managing partner until in 2019, after the death of Reiner Weidmann, it became a sole proprietorship, which is still managed by Norman Groh.
EDEL SIDER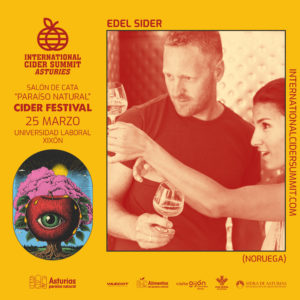 Over the last years, Cider from Hardanger has become trendy. Arita Åkre from Nå is one of those who contributed to the rising popularity of this regional specialty. Under their brand name EDEL, Arita and Gjermund produce apple juice, liquor, and Hardanger Cider. Using the Champagne and Charmant method, the couple innovatively developed the local cider. But that is easier said than done!
. Hardanger Cider is also sold to Norwegian and international Michelin restaurants with up to three stars. .
.
ELEGAST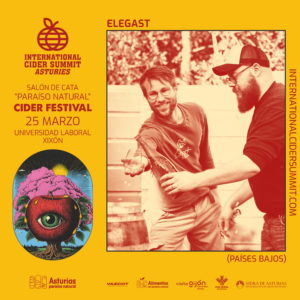 Elegast makes traditional cider from apples from standard Dutch orchards.
. They make a natural cider from pure juice. Elegast is picked alone, pressed alone and achieves a unique complexity of flavour through slow fermentation in the winter months.
LITTLE POMONA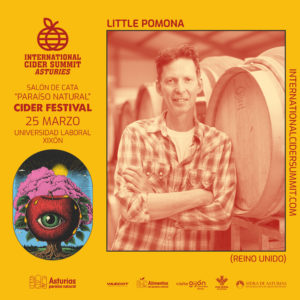 Working with its home orchard and some of the most talented orchardists in its environs, Little Pomona crafts ciders and perries and other fermented beverages that speak of the land, that taste of the harvest, that illustrate the wonderful cidermaking heritage the region is built on, and that look to the future. First launched onto the market in 2017, Susanna and James Forbes' story started a few years earlier, when they found their dream orchard in Thornbury, North Herefordshire: 120 trees with four classic cider apple varieties. .
Little Pomona was the first to create dry, keg-conditioned cider on a commercial basis, and its Root & Branch instantly won fans. Moving into its new home on Brook House Farm just south of Bromyard just before harvest 2019, the Tasting Room and Cider Garden opened through 2020 and 2021.
MR. PLUME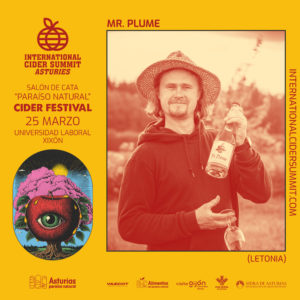 Māris and Dace Plūme do all the work: from spreading, cultivation and care of apples and pears to harvesting, juicing and fermentation. Knowledge gained both from working in the best cider houses in France and Austria, as well as from their own experience since 2010, experimenting with various cider and wine making techniques. .
The cider press also produces fruit and berry wines as well as strong drinks. Quality is their chosen direction: they try to improve it continuously, unceasingly. You can't make excellent drinks with just any fruit, only the best, that's why they focus on growing fruit themselves. In autumn, they often go on an "apple safari": They "hunt" for interesting seeds from which they harvest the crop and add the best candidates to our collection of varieties. The apple varieties discovered by themselves have already expanded in the orchard: the silver apple from Pāvilosta and the bitter apple from Kaibala, as well as "Aizputes bumbiers" and other unique species.
BLAKSTOC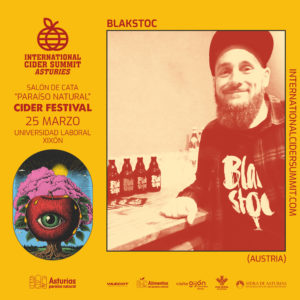 Karl fermented his first cider as a young schoolboy, many years before he was of legal age to taste it. Since then, he has never stopped experimenting with all sorts of fruits and flavors. This passion for natural ingredients and the wonders of fermentation is shared by their team and is reflected in their range of innovative ciders. The main ingredient of their ciders are wild orchard apples from the Styrian hills. This form of cultivation has been part of their landscape for centuries, hence many of the apples they use are specimens of ancient regional varieties.
They are the first cidermakers in Europe to specialize in dry-hopping their blends. They use several different hops varieties to compliment our flavors and for the crisp, bitter finish their fans have come to love. Blakstoc means "old tree" in Medieval German and stands for their belief that wild orchards not only produce the best apples, but are also the most eco-friendly way of growing them.
POMOLOGIK
A new Swedish cider culture emerged from traditional methods with artisanal knowledge of the grape's northern counterpart, the apple. Through natural fermentation and storage in oak barrels, they bring out new expressions of the Swedish apple that reflect the place of growth and harvest. Real cider, no frills.
They are passionate about a 100% fruit-based Swedish craft cider with a focus on origin, growing location and variety. Not just for their sake and yours, but for the sake of Swedish apple growers. For too long, Swedish cider has been based on concentrates and flavourings. If they can change that, they can also give more Swedish farmers the opportunity to make a living from apple growing.
ANXO CIDER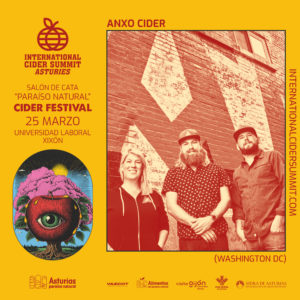 ANXO Cider (pronounced Ahn-Cho) is a Washington, DC based craft cidery inspired by centuries of American and European cider making culture. The idea of ANXO was first planted in the mind of Founder and Co-Owner Sam Fitz during a life-changing trip to the Basque country of Spain and the West Country of the United Kingdom where Sam was introduced to the rich history of farming and fermenting apples.
ANXO's mission is to bring cider culture to the US by creating and importing the finest ciders that are the purest expressions of the apples they are made from. ANXO makes cider much like vintners make wine, embracing an "apples- only" approach, using only apples and yeast. Fermented in stainless steel or wood vessels the resulting product is sugar free, gluten free, low-carb, and is as complex as wine and refreshing and sessionable as beer.
FLORIBUNDA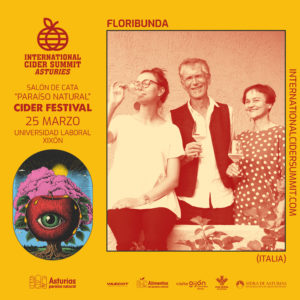 En 1959, Anton y Maria Werner se convirtieron en propietarios de 3 hectáreas en Salorno, al sur del Tirol. En el suelo drenado se plantaron las variedades Gravensteiner y Jonathan y se elevaron a palmetas. En 1994, Anton y su hijo Franz cultivaron la pomarada de forma orgánica y en 2013 este último se hizo cargo de toda la finca.
In 2015 they decided to take a big step forward in producing all our ciders more in line with nature and their approach in the orchard, leading to the birth of the farm's own brand Floribunda. Floribunda, because the fungus resistance of their trees originally comes from the Japanese wild apple Malus floribunda. Together with Theolinde and Magdalena, they strive to further green their orchard and bring the facets of the wonderful fruit into the bottle: re-fermented, without added sulphites, 100% fruit and naturally cloudy. That's what they and thats's what Floribunda stands for.